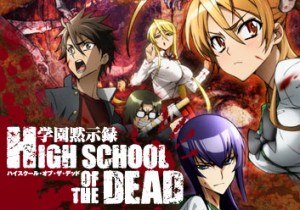 It's been about a year since Highschool of the Dead Season 2 was announced at Anime Expo last summer. We were hopeful that it would come out last Fall, then last Spring, but we were let down. However, we still hold our hope strong for Highschool of the Dead. With no word from the creator since, we're a bit disappointed. Thankfully, to our surprise, there's hope.
We've learned that Shoji Sato, the illustrator of the anime series, will be attending Animagic 2012, where he will be discussing Highschool of the Dead, as well as handing out freebies and awarding Highschool of the Dead cosplay. Animagic is the largest anime festival in Germany, and it starts today, July 27th, and spans through July 29th. We can only hope Shoji Sato answers our cry and updates us on the status of Highschool of the Dead season 2 during the event.
***UPDATE***
Check out the interview with Shoji Sato here.